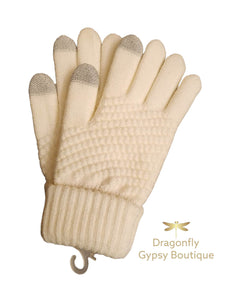 Phone Gloves
Keep your finger's warm and don't miss a phone call or text at the same time.
Product Information
1. Thickening and warmth: Brushed inside, soft and delicate, warm and close to the skin.
2. Simple jacquard: using fine knitting materials, fine weaving technology, not bloated, not deformed, and comfortable to wear.
3. Elastic wrist: high elastic and thick wrist, double-layer thickening, excellent heat preservation.
4. Touchable screen: Two fingers added with electric yarn material, and the phone can be answered normally while wearing gloves, and the mobile phone can be used.
---